Level: 35
Difficulty: Solo
Location: Evendim
Start: Robin Dunkley
Bestowal Dialogue:
'Life is hard in Tyrn Fornech, Stip, and some of the folk who live here at Ost Forod have begun dealing with the robbers in order to better their fortunes. It pains me to say this, but even now in Ost Forod you can find relics stolen from Annúminas.
'We should return these relics to the Rangers of Tinnudir, Stip -- it's the right thing to do! You can find a chest full of stolen artifacts among the tents on the highest level of Ost Forod, north of here. Please understand that the folk of Ost Forod who trade with the robbers are not bad people; their desperation makes them unfriendly and more willing to compromise their values, but I do not want you to hurt them.
'Carry the chest to the Ranger Astiul in Tinnudir, to the southwest, and avoid the unfriendly men of Ost Forod! They will find other means of sustaining themselves if this easy, but reprehensible, road is closed to them. Be sure to speak with Astiul when you have delivered the chest.'
Background:
Robin Dunkley is concerned by the presence of relics stolen from Annúminas in Ost Forod and wants you to return them to their rightful caretakers, the Rangers of Tinnudir.
Objective:
1. The chest of stolen relics is among the tents on the highest level of Ost Forod, north of Robin Dunkley.
Robin Dunkley has asked you to find a chest of stolen relics and carry it to Ranger Astiul in Tinnudir, avoiding the eyes of the unfriendly Men of Ost Forod.
2. Astiul is at the Ranger-camp on the island of Tinnudir, in Evendim.
Robin Dunkley asked you to speak with Astiul after delivering the chest of stolen relics.
3. Robin Dunkley is in Ost Forod, north-east of Tinnudir.
Ranger Astiul has asked you to return to Robin Dunkley with his thanks for the delivery of the stolen relics.
Walkthrough:

Advice:
See the screenshots below.
Related Quests:

Unfriendly Eyes In Ost Forod
Reward:
19s60c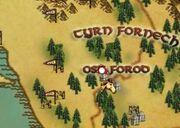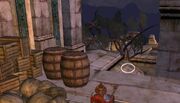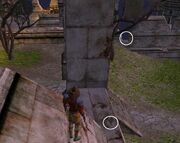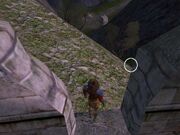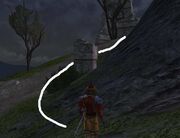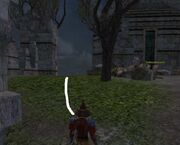 Community content is available under
CC-BY-SA
unless otherwise noted.